The Concept
The Hub is a club that will last, which will be noted in address books of everyone who is important in our city to reserve their tables, as well as in tourist itineraries as a point you cannot skip when you visit Niš.
A unique place characterized by sophisticated atmosphere, selected tastes and scents, jazz-funk-soul-house-chill sounds, light conversations and smiling faces.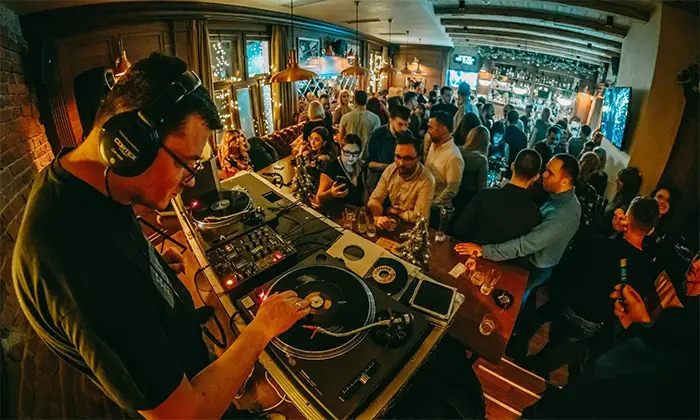 From our gramophones the best DJ sets come. On our stage top bands play. Our guests enjoy stand-up comedians on regular monthly sessions.
We are the pub where only selected premium beers are drunk.
We are the club where you can relaxingly dance with cocktails.
The restaurant whose creative fusion cuisine rounds the bouquet of fine wines into a harmonious whole.
"The knot" and the destination point of urban city vibrations, as it is appropriate for the place above whose entrance ``The Hub`` lights up, that is, the place of joining and meeting according to its name, where everyone comes for their dose of good fun and leave smiling and full of positive energy.